What started as a small hobby became a community, culture, and passion for thousands. We bring creative outlets to life with the highest degree of quality we can deliver.


AV Figures started as Andrew Vu's hobby of creating custom Lego minifigures with waterslide decals. He wanted to make custom clone troopers for a stop motion film, but fell in love with the process of making more and more designs. Soon, other people wanted to make or collect figures using his decals, spurring him to turn his hobby into a business and start AV Figures. From the beginning to this day, Andrew's hobby and business has operated from his living room and continues to bring a personal touch to an ever-growing scale.
This company has always been trail-blazing new and exciting ways to make minifigures. We were the first to introduce 360 degree detailing to clone trooper decals, the first to make clone helmets that had never been made in LEGO-scale, the first to UV Print wrap-around arms on clone troopers, and more. Our ideology has always been to go above and beyond.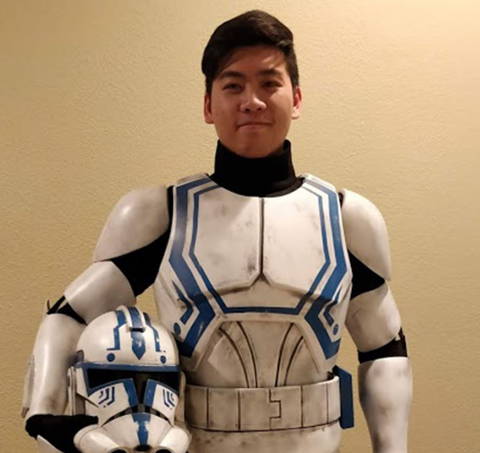 Decals are the bread and butter of this business, but we're always looking to offer a wider variety of items to provide everything you need to embark on your customizing journey. We've started created printed figures, 3D printed attachments, and mass produce plastic injected items to offer a higher level of quality for everyone to enjoy. We recently acquired a pad printer, which we are using to expand our product selection to greater heights.
As our operation grows, as does our team. We currently have 3 workshop staff members who help to pack orders and create products, 6 graphic designers who create striking visuals and figure designs for you to enjoy, 2 customer support agents who works daily to answer your questions, and 3 Cloniers who help to decal helmets as part of our done-for-you lineup of products.
We have a lot in store for 2023, so stick around for the ride and see what's cooking up next!
We are committed not only to bringing you the best we can produce, but to provide a safe place to connect, grow, and learn with other who share a similar passion. Plug into our AV8R Community Discord server to join in on the conversation!